From Extreme Poverty To Opportunity
American Friends of PSE is dedicated to funding the education of the most impoverished children in Cambodia.
* Image Credits: Sept à huit TF1 | « Les Pepites » by Xavier de Lauzanne | PSE
$12 provides rice for a family of 4 / month
$35 provides boarding to one student / month
PSE (Pour un Sourire d'Enfant) has been operating for 25 years, and has already saved more than 12,000 children from destitution, through education and work. Thanks to your contributions, we can put a smile back on thousands of children's faces every day.
Over 95% of your donation will directly fund PSE projects.
Projects We support in cambodia
Over 1000 families receive rice to compensate the loss of income when their children go to school instead of working.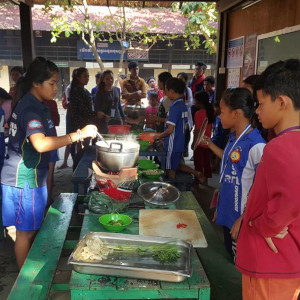 The boarding school houses children at risk of violence and students who complete a vocational training.
The "paillottes" are lightweight classrooms where PSE offers after school tutoring in the neighborhoods where children live.
Nathalie
I strongly believe an education is the best gift you can provide children with to help break the poverty cycle. An education is not something you can take away from someone. Everything you learn, you keep it with you no matter what. This is why I support PSE and the tremendous work they are doing with children!
Chou Family
Giving back to the community is very important for our family. We are so inspired by American Friends of PSE. We are very happy to support PSE to help those children.
Bernard
I have 4 children myself and wanted to support other children who could not get an education. With a limited budget, it was important to me to find a charity that had a real impact. I know PSE uses my funds wisely and I am amazed by the results the children of PSE achieve.
Charlotte
We're now at our 3rd generation of PSE donors in my family! My parents were among the first people to attend the original meetings from the founders in Paris. My husband and I got involved in the US branch of PSE when we arrived in the US and our oldest daughter Emma is now, in turn, promoting PSE in her student community. I give to PSE because I strongly believe that supporting a child's education is the best way to plant the seed of a better world. For 25 years now, PSE have proven that it is possible to break the cycle of poverty and that each of us can take an active part in it.
Mann
Volunteering adds more meaning to my life. Since joining American Friends of PSE, I have worked with a group of dedicated and generous people who work hard to better the lives of unfortunate Cambodian children by providing them education and better living condition.
Katherine
Being an American Friends of PSE volunteer makes me feel part of a virtuous circle. I enjoy being part of a successful program. This community of worldwide helpers is making a difference. Every year I volunteer with thousands of other people on behalf of the Cambodian children at PSE. Teaming up on projects with others in different parts of the world makes the world seem smaller and kinder. I am motivated by the knowledge that I am helping even the playing field just a little. While I did not grow up in poverty I had mentors and others who encouraged me along the way. I like paying it forward.
Beatrice
I became a staunch supporter of PSE after I met the founders and started to understand the extent of their action. I volunteer with PSE because this is the most efficient and deeply humanist organization I have ever met. I also appreciate the fact that it is financially very carefully managed.
Louise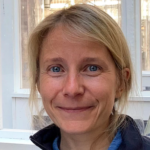 17 years ago I discovered Pour Un Sourire d'Enfant during a trip along South Asia and felt immediately in love with that non-profit and this amazing couple who decided to give everything to poor Cambodian children. A few years later I decided to bring my energy to PSE through American Friends of PSE. Volunteering is part of my routine; it gives a sense to my life, it allows me to meet great people and build a community like a family. Today, as a mom of 4, I'm highly proud to be part of this family. It helps me to give a great model to my own children, to show them what is essential and give them good values. "You make a living by what you make a life by what you give" Winston Churchill.
"A life without dreams is no life at all." – Christian des Pallières
For over 25 years, PSE has been operating in Cambodia to help children escape destitution and get a decent job.